SeaDream Yacht Club Charters
A Remarkably Different Travel Experience!
Are you searching for the perfect way to reward your business team for their successes? Looking for a private holiday getaway with friends and family? About to plan a unique and intimate wedding that your guests will remember forever? A remarkably different travel experience, a SeaDream Yacht Club charter offers endless possibilities for privacy and luxury.
Why Chartering with SeaDream Is Different:
Customized itinerary calling on small, intimate yachting harbors
Up to 56 couples, with abundant open-air spaces
1 to 1 guest-to-crew ratio for thoughtfully personalized service
Al fresco gourmet dining featuring curated menus and wine lists
Luxurious spa services, yoga, golf, and marina sports
Personalized onboard entertainment and exclusive shoreside programs
Meeting spaces accommodate all guests
Well-appointed luxury accommodations, with all ocean-view suties and staterooms
Your Guests Deserve the Best
Our guests quickly discover that a voyage on board one of our modernized yachts is unlike any other. Recognized for our luxury service and impeccable presentation, our guests quickly discover that a voyage on board one of our modernized yachts is unlike any other.
---
Countless Destinations to Discover
When you plan a private yacht charter with SeaDream, you have the freedom to choose where in the Caribbean or Mediterranean you wish to travel. Whether you select one of our existing, 7- to 14-day itineraries, or decide to customize your ports of call, your dedicated Charter Specialist can help develop an itinerary that fits your needs and desires. This way, you are in complete control of the voyage, including special requests for cuisine, onboard entertainment, enriching and engaging activities, and more.
Unlimited Customization
Beyond just selecting your ports of call, you'll have the opportunity to make other important travel decisions. With an array of inclusive options, you can enjoy every moment at sea. Perhaps you wish to have some tailored onboard entertainment, a specialty 5-star menu and curated wine list, a live presentation for your guests, or a distinct thematic decor. Whatever you envision, share it with your Charter Specialist. We'll go above and beyond to make sure your vision becomes reality.
Well-Appointed Accommodations
Alongside our modernized onboard amenities and inclusive options, our twin yachts feature 56 staterooms for your guests to enjoy. Staterooms and suites are designed to complement your casually elegant private yacht journey and provide a comfortable, luxurious sanctuary.
Perfect for Any Occasion
Since you control your private charter and guest list, any occasion is the perfect occasion. Business owners and executives frequently plan special voyages for their valued employees or to offer a more casual training atmosphere. While on the open sea, our yachts have meetings spaces large enough to accommodate all of your 112 guests. This provides the perfect setting for presentations and onboard seminars if you so choose. Alternatively, you can use the time for team-building or simple relaxation.
One of the most important days of your life, a wedding is a beautiful declaration of love and commitment. There is nothing that makes us happier at SeaDream than serving as a part of that special day.
When you reserve a private charter with SeaDream, you enjoy complete control over every aspect of the event without worrying about the details. In concert with our award-winning crew, your Charter Specialist will ensure the decorations, entertainment, and destinations are all taken care of. You don't have to worry about details like menus, because our chefs will prepare whatever meals you see fit for the day, delivering an unforgettable 5-star dining experience. If you'd like fireworks, a wedding party lagoon swim or midnight beach stroll, or yoga and golf at sunrise, we can arrange it.
---
Your Dream Wedding at Sea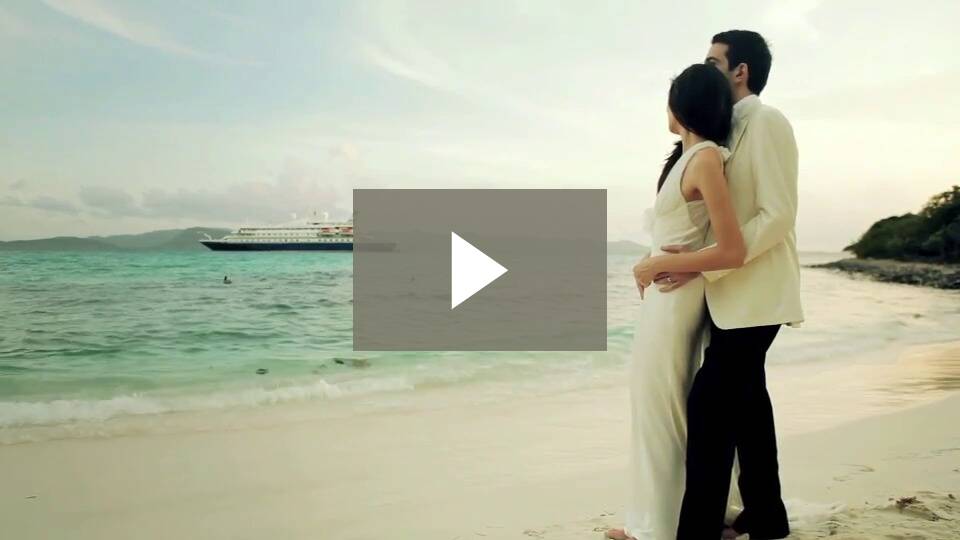 Private Yacht Charters - SeaDream
Ready to charter your own SeaDream voyage?
Our Charter Specialist will contact you to discuss your vision and to customize your experience.
The New Year's Event
Inspiring Yachting Journeys In 2023
Welcome to Luxurious Yachting in the Mediterranean
Where award-winning service, 5 star al freso dining, relaxing onboard activities, and time ashore are personalized and perfected for the discerning traveler
Enjoy with $500 saving per stateroom
for a limited time only
prices are listed before stateroom saving
Tyus Tours & Travel
866-547-5362
Click here to schedule an Appointment
Tyus Tours & Travel Strongly Suggest
To protect your vacation investment
Learn how to travel
Call 866-547-5362 for more information or to book today! Mention code 14198175
Cruise Line

SeaDream Yacht Club
Cruise Ship

SeaDream I

Click for more information on this ship.
Active/Adventure

Beach
Jet Skiing
Kayaking
Sailing
Sea Kayaking
Snorkeling/Swimming
Surfing
Urban Adventure
Water Skiing
Classes/Instruction

Cooking
Photography
Wine Tasting